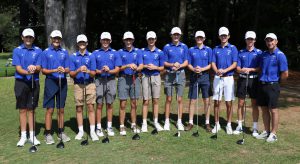 Saratoga Springs High School has been named a 2022-2023 School of Excellence by the New York State Public High School Athletic Association.
To earn the School of Excellence award, 75% of a school's varsity teams must qualify and receive the Scholar-Athlete team award, meaning the roster's total grade point average must be 90 or above.
"The School of Excellence and School of Distinction Awards exemplify the mission of NYSPHSAA, education through interscholastic athletics," said Dr. Robert Zayas, NYSPHSAA Executive Director. "It is amazing to see the commitment to academic excellence from the schools, administrators, coaches, and student-athletes." 
The purpose of the School of Distinction and School of Excellence Awards is to unite athletic departments in challenging their teams to achieve a statewide academic honor. This year, 84 schools earned the School of Distinction Award and 219 schools earned the School of Excellence Award. 
View the 2022-23 list of New York State School of Excellence recipients.