The Saratoga Springs High School Hall of Distinction will honor three outstanding individuals for their extraordinary professional accomplishments at the 2023 Hall of Distinction Recognition Ceremony.  The event will be held on Monday, June 5, 2023, at 6 p.m., in the Meade Auditorium at Saratoga Springs High School.
The 2023 Annual Hall of Distinction inductees are Joseph Bruchac, Kari Philo Cushing, and Margaret Stoddard Perkins.  The Hall of Distinction was established to recognize and celebrate the accomplishments of outstanding graduates of Saratoga Springs High School who have made exceptional contributions and excelled in their chosen fields. The distinguished alumni named to the Hall of Distinction represent an extraordinary range of personal and professional achievements.  Their accomplishments serve as an inspiration for our current students in their motivation to attain their aspirations.
Joseph Bruchac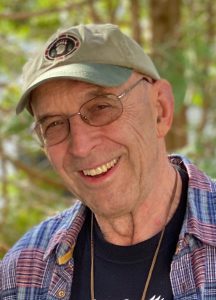 Mr. Joseph Bruchac is a 1960 graduate of Saratoga Springs High School.  He is a writer, musician, and traditional storyteller, as well as a citizen of the Nulhegan Abenaki Nation and member of their Elders Council.  He obtained his B.A at Cornell University, where he was the varsity heavyweight wrestler and editor of the school literary magazine. At Syracuse University he earned his Master's degree on a Creative Writing Fellowship, and received a Ph.D. from the Union Institute of Ohio. He also has honorary doctorates from SUNY/Potsdam, Wheelock College, and Middlebury College.
Mr. Bruchac was the founder, editor, and publisher, with his late wife Carol, of The Greenfield Review Press, one of America's leading small presses, a pioneer in publishing Native American and African writers, and bilingual English/Abenaki books.
He's taught at Skidmore College, Hamilton College, SUNY/Albany and Columbia University, spent three years of volunteer teaching in Ghana, West Africa and eight years running a college program inside a maximum security prison. Mr Bruchac is also the best-selling author of over 180 books, his poems, essays, and stories have appeared in hundreds of anthologies and hundreds of magazines ranging from Highlights for Children, to the Paris Review and National Geographic. In add
In addition, he's been storyteller-in-residence at the Onondaga Nation School, the Institute of Alaska Native Arts, and Poet-in-Residence for three years at the Little Rock Zoo.  Featured at the British Storytelling Festival, National Storytelling Festival and numerous other venues in the US and Europe. His honors include a NYS Poetry Fellowship, a National Endowment for the Arts Writing Fellowship, a Rockefeller Foundation Fellowship, the American Book Award, the National Education Association Civil Rights Award, the National Wildlife Federation Award, and the Lifetime Achievement Award from the Native Writers Circle of the Americas. In 2023, he was chosen as the first Poet Laureate of Saratoga Springs, NY.
As Executive Director of the Ndakinna Education Center, he works with his two sons James and Jesse, offering programming in traditional Native crafts, outdoor education and survival skills, martial arts, Abenaki language classes and presenting lectures and such events as the Saratoga Native American Festival. A student and teacher of martial arts for over 50 years, he holds black belts in Pentjak Silat and Brazilian Jiu-jitsu.
He's been the head of the Saratoga High School Football Booster Club, and an Assistant Coach for the Saratoga JV and Varsity wrestling teams. 
Kari Philo Cushing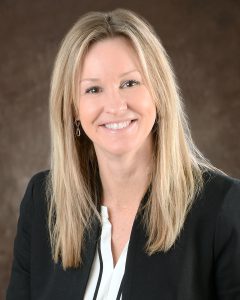 Ms. Cushing is a 1994 graduate of Saratoga Springs High School.  She received a BS in Child and Family Services from Plattsburgh State University in 1998.  After graduation, Kari began her career in human services as a Family Resource Coordinator for a school district in New Hampshire.  After only a few years, she moved back to Saratoga Springs to be with family after her father became ill.
Once back in Saratoga, Kari began her career with Franklin Community Center as the Project Lift Program Director.  After serving in this position for three years she accepted the role of Executive Director, a position she has held since 2005. 
In her 20 years at Franklin Community Center, Kari has expanded the scope of the agency and its programmatic reach, resulting in quadrupling the annual budget, doubling the number of staff and tripling the number of people served.  She has spearheaded multiple capital campaigns, successfully raising millions of dollars to better equip the agency with the resources it needs to effectively serve the Saratoga community.  Today, Franklin Community Center provides basic necessities and services to thousands of people each year including food, clothing, housing, holiday assistance, and an after-school prevention program for students in grades 1-6.
Continuing to stay connected to her community, Kari has served on the Saratoga-Wilton Kiwanis from 2014-2016, Saratoga's Community Federal Credit Union Supervisory Committee from 2009-2022, and currently serves on the Saratoga Hospital Board of Trustees since 2020. 
In 2009, Kari was honored with the "Women of Influence" award by Saratoga Today newspaper and was recognized by the Saratoga Springs Rotary Education Foundation for community service in 2016.  Kari is a 2014 graduate of the Leadership Saratoga program through the Saratoga Chamber of Commerce.
Kari resides in Ballston Spa with her husband Eric and her two teenagers, Thomas and Alexa.
Margaret Stoddard Perkins
A 1936 graduate of Saratoga Springs High School, Margaret Stoddard Perkins became the first woman pilot licensed in Saratoga County by earning her seaplane wings six months after Pearl Harbor. As a member of the Civil Air Patrol, she shuttled military aircraft on behalf of the United States Armed Forces and performed domestic overflight observation missions of important infrastructure during World War II. A graduate of the Rochester Institute of Technology and Skidmore College, she studied biochemistry at Columbia University and became a Registered Dietitian. She was an active community volunteer, serving on the Saratoga Springs Recreation Commission and co-founding the Saratoga Springs Figure Skating Club. A competitive senior athlete, she won both the Troy Turkey Trot in her age group and the Saratoga County Mixed Doubles tennis championship. In 2018, she was posthumously honored with the Congressional Gold Medal, the Nation's highest Civilian Award, for extraordinary service during wartime with members of the Civil Air Patrol.