The Saratoga Springs City School District's Board of Education is composed of nine unsalaried citizens elected to serve overlapping terms of three years each. At the end of a term, a board member wishing to continue public service must be re-elected to another term. New York State Law does not limit the number of terms a member may serve. Saratoga Springs City School District invites community members to run for the Board of Education. Each year, there are three Board of Education vacancies for three-year terms.
Learn more about the role of a school board member from the New York State School Boards Association.
Email the full board of education and superintendent at boe@saratogaschools.org or individual board members at the emails listed below.
Tony Krackeler
President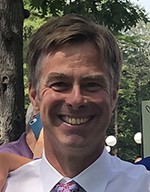 Email: t_krackeler@saratogaschools.org
Term Ends: 2026
Tony Krackeler was elected to the Board of Education in 2020.
He is the CEO of Krackeler Scientific, a 70 year old laboratory supply distributor. He has a bachelor's degree in English and History from Stanford University, and taught and coached for 10 years in high schools and middle schools before joining Krackeler Scientific. He has been an active volunteer in the District, serving as a member of the Lake Avenue Elementary School Building Leadership Team, the Superintendent Parent Forum, and the interview committee for the middle school principal. In addition, he has been involved in Code Blue, The RNA Institute, Bioconnex, the Center for Economic Growth, and for many years in Cub Scouts and youth sports coaching. Mr. Krackeler and his wife, Rachel, have two children in district schools and one Saratoga Springs High School graduate in college.
Natalya Lakhtakia
Vice President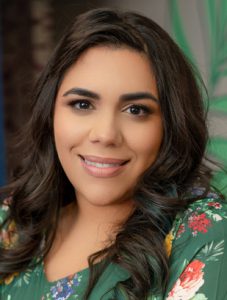 Email: n_lakhtakia@saratogaschools.org
Term Ends: 2025
Natalya Lakhtakia was elected to the Board of Education in 2019.
She is a speech-language pathologist at a public elementary school. She is married and has one child. She holds a bachelor's degree in psychology with a minor in Spanish from Penn State, and a master's degree in speech-language pathology from the University of Utah. Her community involvement includes volunteering with Saratoga Stronger, community organizing with CDDSA, and volunteering within the Division Street PTA in addition to supporting our schools at the Board level.
Beth Braxton
Trustee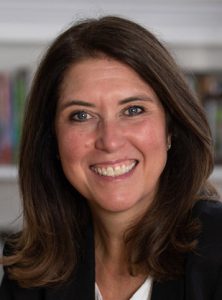 Email:  b_braxton@saratogaschools.org
Term Ends: 2026
Beth Braxton was elected to the Board of Education in 2023.
Beth is a Licensed Mental Health Counselor and Chair of the Counseling Division at SUNY Adirondack. She has worked in multiple clinical settings and has been an educator for over 20 years. Beth holds a B.A. in Psychology from the University of Richmond, an M.Ed. in School Counseling, and an Ed. S. in Mental Health Counseling from James Madison University. A Saratoga Springs native, Beth, and her husband have three children. Beth has served on the Children's Museum at Saratoga Board of Directors and is currently a director for the Faculty Student Association Board of SUNY Adirondack.
Dr. John Brueggemann
Trustee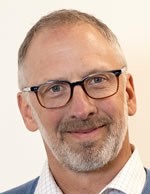 Email: j_brueggemann@saratogaschools.org
Term Ends: 2025
Dr. Brueggemann was elected to the board in 2019.
He is a professor of sociology and a 25-year district resident. He lives in Saratoga Springs with his wife and three children. He holds a B.A. from Earlham College, and both an M.A. and Ph.D. from Emory University. Dr. Brueggemann has participated in voluntary activities associated with Leadership Saratoga, Shelters of Saratoga, Saratoga County Economic Opportunity Council, Saratoga Springs United Methodist Church, Saratoga Wilton Soccer Club and Skidmore College.
John Ellis
Trustee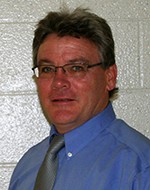 Email: j_ellis@saratogaschools.org
Term Ends: 2024
John Ellis was elected to the board in 2015.
Mr. Ellis has been employed with the Ballston Spa Central Schools since 1992. For over 20 years, he has been an active CSEA Union member, serving as President for eight of those years. He is currently the First Vice President for the CSEA Saratoga County Educational Local 864. Prior to moving to Saratoga Springs, Mr. Ellis lived in Central Islip, Long Island and graduated from Central Islip Senior High School in 1982. Mr. Ellis resides in Saratoga Springs with his wife Candi.
Amanda Ellithorpe
Trustee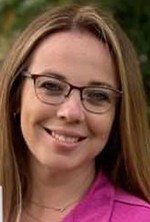 Email: a_ellithorpe@saratogaschools.org
Term Ends: 2024
Amanda Ellithorpe was elected to the Board of Education in 2021.
Ms. Ellithorpe is a literacy advocate working with a children's publisher on both a local and national level and previously worked in the non-profit arts sector. She has been actively involved in the Caroline Street PTA and has served as a Girl Scout Troop Leader. Ms. Ellithorpe has two daughters.
Anjeanette Emeka
Trustee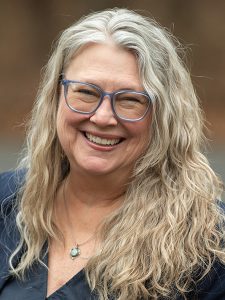 Email: a_emeka@saratogaschools.org
Term Ends: 2026
Anjeanette Emeka was elected to the board in 2017.
Ms. Emeka works in academic affairs at SUNY Empire State College. She holds a Bachelor of Science in Business Administration, a Master of Arts in Communications Management, and a Master of Science in Sociology. She has served as the Secretary and Vice President for her daughter's elementary school PTSO and is an active volunteer for the Saratoga Wilton Soccer Club. Ms. Emeka and her husband have two daughters.
Dean A. Kolligian Jr.
Trustee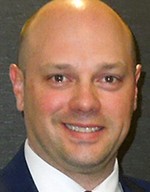 Email: d_kolligian@saratogaschools.org
Term Ends: 2025
Dean Kolligian was elected to the board in 2019.
He is vice president, security officer and facilities manager at Adirondack Trust Company. He has been a resident of Wilton since 2003, and has four children who attend school at Saratoga Springs City School District. He and his wife, Erinn, own McGregor Village Development Corp., where he serves as president. He holds a bachelor's degree in kinesiology/sports medicine from Penn State University and a master's degree in healthcare and business administration from Towson University. Mr. Kolligian's community involvement includes serving as Chair of Saratoga Hospital Foundation Golf Invitational; Town of Wilton Zoning Board of Appeals; City of Saratoga Springs Downtown Special Assessment District; Wellspring; New York State Troopers PBA Signal 30 Fund; and coaching youth sports.
Connie Woytowich
Trustee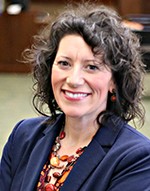 Email: c_woytowich@saratogaschools.org
Term Ends: 2024
Connie Woytowich was elected to the Board of Education in 2021.
She holds a BS in Biology, MS in Curriculum Development and Instructional Design, a CAS in Educational Administration, and a CAS in Curriculum and Instruction. Mrs. Woytowich is a New York State Master Teacher and is currently working at Colonie Central High School. She is the former Camp Invention Director for Saratoga and her volunteer experience includes serving as the former PTA President at Division Street Elementary School and various school, district, and regional committees in the education community. Mrs. Woytowich and her husband have four daughters.